Achieve higher customer service quality faster

When understanding details on what is causing disruption of a service or degradation of service quality, our Call Tracer tool is offering easy insights of events across all protocols and offering automatic correlation per subscriber.
A modern clutter free troubleshooting environment is offered and up to 10x faster root cause identification. The tool comes with a built notebook for root cause documentation and collaboration with other Call Tracer Tool users.
10x faster insights

due to correlation engine as well as easier and clutter free troubleshooting / root cause analysis

Designed for telco networks

Developed by telco engineers with in-depth technical knowledge to ease the work of network engineers

Cross-domains

All 4G (EPC), 5GC and IMS protocols are supported

More precise

Drill down to every single protocol and attribute possible

Plug & play

No customization required, just import data to conduct root cause analysis
Overview of message plot

Message flow analysis - grouped by logical NF

Speech quality KPIs dashboard - from RTCP

Detailed frame analysis with protocol details, request / response pairing and intuitive filter capabilities
Correlation engine

Automatic correlation per subscriber across all protocols and domains (4G/5G and IMS)

Events overview

Message events sequence overview across all protocols in one plot graph

Automatic groupings

Automatic logical grouping of NE/NF in a message flow for easier and clutter free troubleshooting

Error highlighting

Highlighting protocol errors and message sequences leading to an issue

Visual analysis combined with various filters

Visual message flow analysis with variety of intuitive filter options. Dedicated filters and automatic colored highlighting of errors pathway for fast error identification

Protocol-specific KPIs

In addition to call flow flows insights, our tool is offering KPIs per protocol and logical 3GPP interface including 5GC

Speech-quality KPIs

Speech quality KPIs from RTP and RTCP protocols – such as MOS, Speech Mutes and One-Way-Audio

Pre-selected attributes

Expert pre-selection of most relevant Protocols attributes for each message, full view of all attributes available with one click drill-down

Drill-down

Drill down to every single protocol and attribute

Supported formats

pcap or pcapng formats supported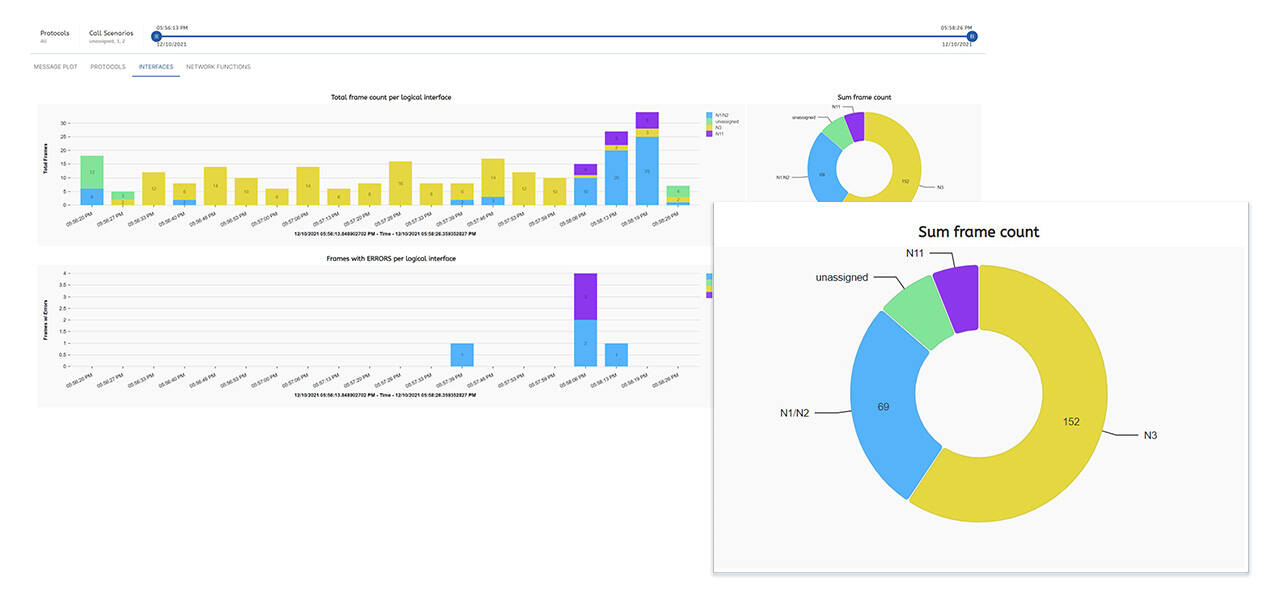 Our Call Tracer tool brings you more than 10x faster to root cause than any other tool.